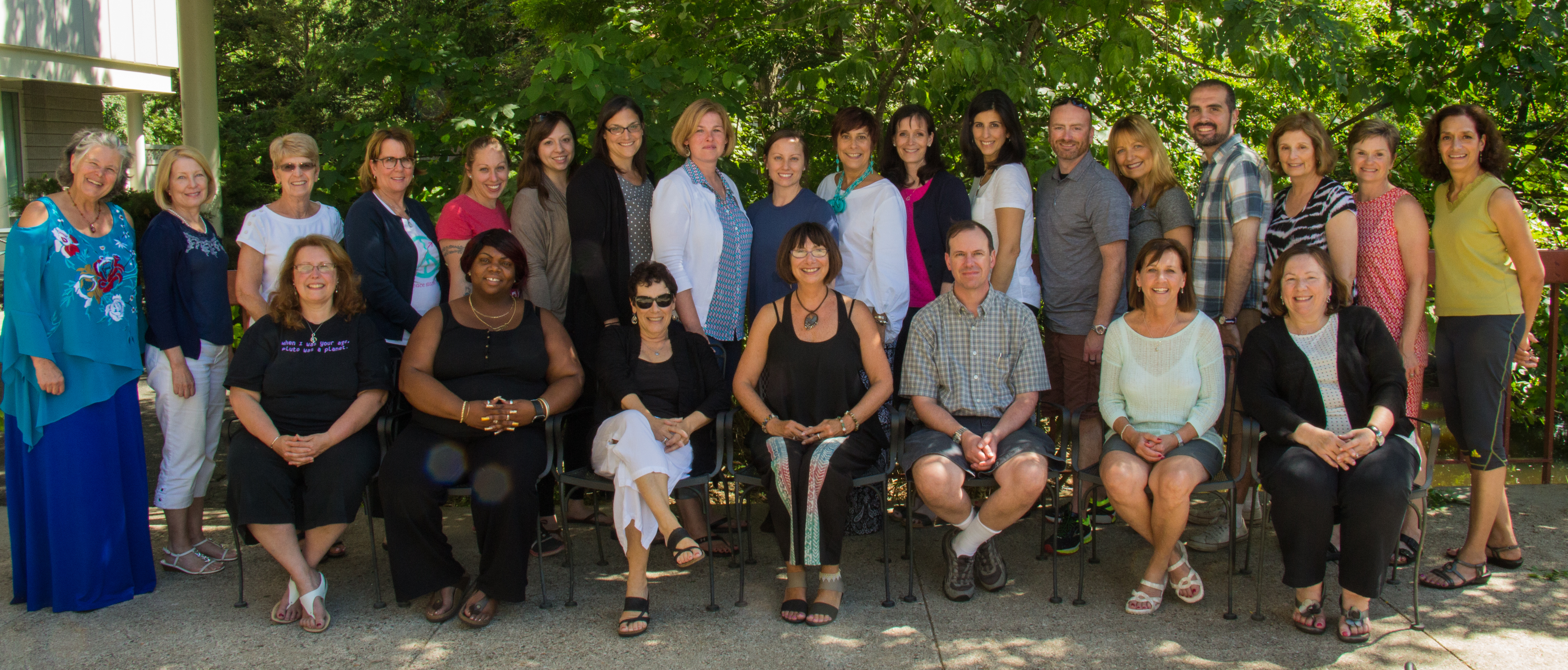 The Mentoring in Action Team is a group of dedicated professionals and teacher leaders who offer expertise and resources in the spirit of "paying it forward" to support the success of students.
Meet the Team!
It takes a village to accomplish this type of educational work.
Each member of the team provided the following responses when asked why they wanted to be part of the team.
| | |
| --- | --- |
| Adam Pelletier - Videographer & Editor | I really enjoy using my skills in video production and my experiences as a teacher to help this team do great things for teachers and students. |
| Janet Arndt - Gordon College Partner | This is an exciting project that is much needed for preservice & in service teachers and for the districts whom hire or employ them. This project is a continuation of a successful program that is being enriched daily. |
| Joanne Koch - Website Designer & Bookkeeper | I enjoy designing and enhancing websites and helping Carol realize her business vision through the Mentoring in Action site. It gives me great satisfaction to produce a quality website which will aid Mentoring in Action and the education community. Please go to my website at black-catsw.com to see a description of my website design services. |
| Karen DeRusha - Course Curriculum Design & Evaluator | I love working with a group of competent people on a project that has critical value to our public schools – interaction, paying it forward. |
| Karen Gannon - Registration Coordinator & Master Mentor Evaluator Coach | I enjoy being a part of this team because of Carol's vision of helping new teachers become exemplary in as short of a time as possible while keeping a balance in their life. Self-reflection will enable them to continue. |
| Kathi Rogers - Master Mentor Evaluator | I believe that public education levels the playing field for our children and gives them possibilities for their potential. I'm thankful because I had wonderful mentors. I owe it to others to continue to share. |
| Shonna Ryan - Educational Technologist | Being a part of Project Success and now Mentoring in Action has been a great learning opportunity for me. It has allowed me to merge my interests in technology and education to become a creative problem solver…. never a dull moment! |
| Carol Pelletier Radford - Founder | I am grateful for the Mentoring in Action Team and the many talents each member brings to the table. I chose to create a team because I believe the creative process is enhanced by a diversity of perspectives. This TEAM is amazing! |