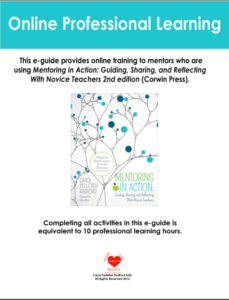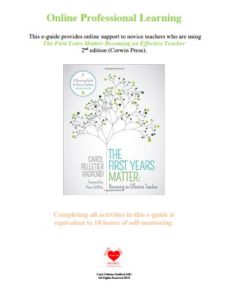 Use this .pdf e-guide to learn how to use the book Mentoring in Action: Guiding, Sharing and Reflecting with Novice Teachers effectively.
The e-guide tour of the book includes videos and may be used for 10 hours of mentor training.  e-Guide
Align the Mentoring in Action book to the Massachusetts standards for teacher effectiveness with this color-code key.